Heyyyyy...
So this weekend was fantastic. Got to visit my brother up in Buffalo, NY. He's a tattoo artist there! I went with my mama, and my two step sisters.
The whole weekend we ate....greek food, italian, all kinds of goodies. Nevertheless, I'll be hittin' the gym tomorrow morning.
Here is a look I did for dinner on Saturday night...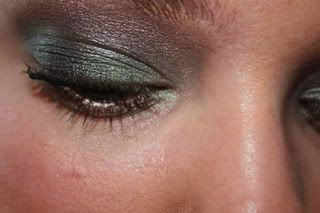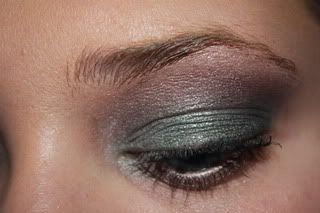 When I do looks like these, I usually use my Manly cosmetics 120 palette...or my CS 88 shimmer palette- both are great and well worth the monayyyy.
Alittle tip for all you blue-eyed gals...Brown eyeliner is your best friend!
No matter the look I'm doing- I always use brown liner on my waterline, its hardly noticeable, but it just gives my baby blues the perfect pop of color. Girlie's with brown eyes can get a way with tons of black liner, and if you are lucky enough to have gorgeous hazel eyes, plummy purple liners work great to enhance your eyecolor.
My younger step sister has blue eyes and I'm having the hardest time convincing her to stop using all her black eyeliner! I even do looks on her with the brown and she admits it looks great, but still doesn't do it herself. So frustrating! Que Sera...she'll do what she wants I guess...
Well it's time for bed...yawwwnnnn...
Sleep tight beautiesss..