Yessss, new camera! So excited..I got a canon eos rebel xsi...you can read up on this camera at
So the looks I'm posting here today are great- very wearable. Here's a nighttime look where I used Bare Escentuals shadows disco, and nightowl.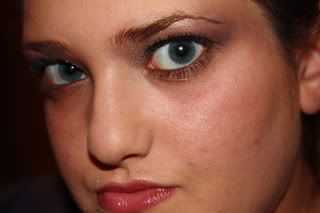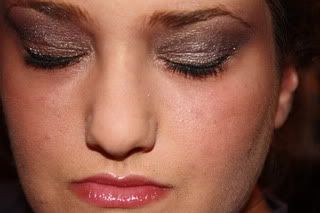 The next look is a smokey purple look inspired by Kandee johnson's mac look
I used my 120 palette.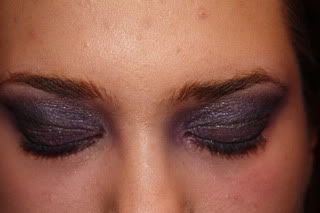 Hope everyones enjoying the summer- its' almost overrr! ahh so scary.
I've been spending a lot of money lately, and- it needs to stop, seriously. So, I'm not gonna be buying a lot of makeup for awhile- i'll use up what I have. I need to save for 2 months in order to buy out my car at the end of October. I hope I can do it! .
Hope everyone had a great weekend- lots of hugsss <3Laurie