So, not many of you may know this, but I am absolutely obsessed with The Golden Girls. Yes, that's right. Four menapausal or above woman living together. Television gold right there. I try to watch it everday...I am officially a loser.
Well, I'm here for a reason, yes besides rambling about my favorite 80's tv shows. Here are some more looks for you guys to take a gander at with the products used posted! YAyyyyyyy
MakeupGeek weekly challenge
Face: (flawless face look)
Jemma Kidd Primer
Erase Paste
Boi-ing Concealer
ELF mineral foundation in Light
Almay smart shade blush in natural
Flirt blush in foxy bronze
MUFE HD microfinish powder
Eyes:
CS shimmer palette, pinks and golds
SK cream liner in Truffle(brown)
CG eyelight mascara for blue eyes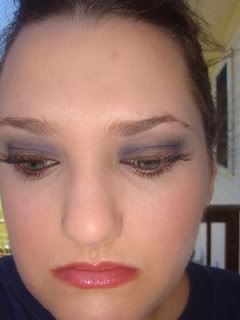 My own creation
Flawless face look
Eyes:
120 palette browns, and blues
Ardell False lashes
Sephora brown liner
L'oreal HIP cream liner in black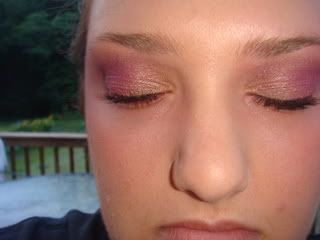 I wasn't feeling well today, had a huge migraine for the past 3 days. So, I came home from work early and slept most of the day. I'm feeling better though! Maybe, I'll do another review tomorrow. Whaddya you guys think?
Hugggsssss
<3 laurie